Description
Kawasaki ZX14 Bleed Feed System – Available in Polished, High Gloss Black, Red, Blue, Green or Black Finish
The Kawasaki ZX14 Bleed Feed System will give you up to approximately 4" of lift.
This Bleed Feed system will allow you to control your rides' height and rebound. This system is controlled by positive pressure at all times. It is also easily adjusted at the flip of a switch for complete comfort for the riders weight or road conditions.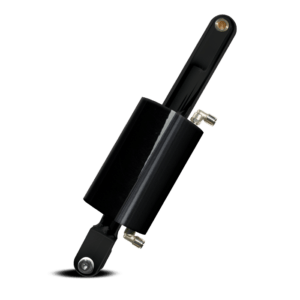 The system includes:
Air cylinder machined from 6061 T-6 billet aluminum
DOT- approved 1/4″ line and fitting
Switch harness
Air compressor
Hardware and line cutter.
Min. Retracted 12 1/4"
Max. Extended 14 1/4"
Rear Lift: 4" to 5"
Shock Travel: 2"
Diameter: 3 1/4"
One year warranty
Made in the U.S.A.
The Bleed Feed is not the only system in the Platinum Air Suspension line-up. We also offers the Simple system, which features the same high-level of componentry as the Bleed Feed but does not offer rebound control. However, users are still able to control the ride height through pump and release pressure. The most popular of the Bleed Feed kits is the unit designed for use on FL Bagger models, and like all of Platinum's offerings there is a wide choice of finishes on the shocks. As standard there is the option of chrome, polished, powder coated or satin finishes and by special request powder coating in the specific color choice of the customer.