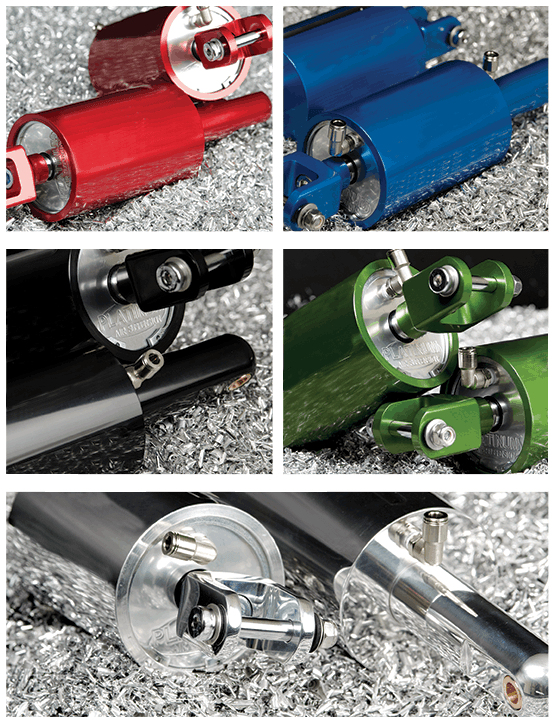 Introducing New Custom Color Anodized and Ball Mill Cut Options for all Metric Mono Shocks
In the motorcycle industry today, it is common to find a contrast cut option available for your billet accessories. At Platinum Air Suspension, we strive to bring you the latest trend and custom options for your ride. After a ton of research and development we are proud to offer custom color anodized finish with ball mill cut for your mono shock. Please keep in mind, that this option is available for all metric and street bikes. This option is available in polished, black, red, green, and blue. Please call to see if this option is available for your motorcycle.
Platinum Air Suspension has been in business since 2004. The Southern California based company has air ride systems for all Harley Davidson, Indian, Victory, Can-Am, Metric, Street Bikes, Boss Hoss, and custom applications.
New Custom Color Options
Black Out Option – As part of our custom colors, customers' now have the option to black out everything and even the rod for FL and V-RODs only! It's tough and can handle the wear and tear.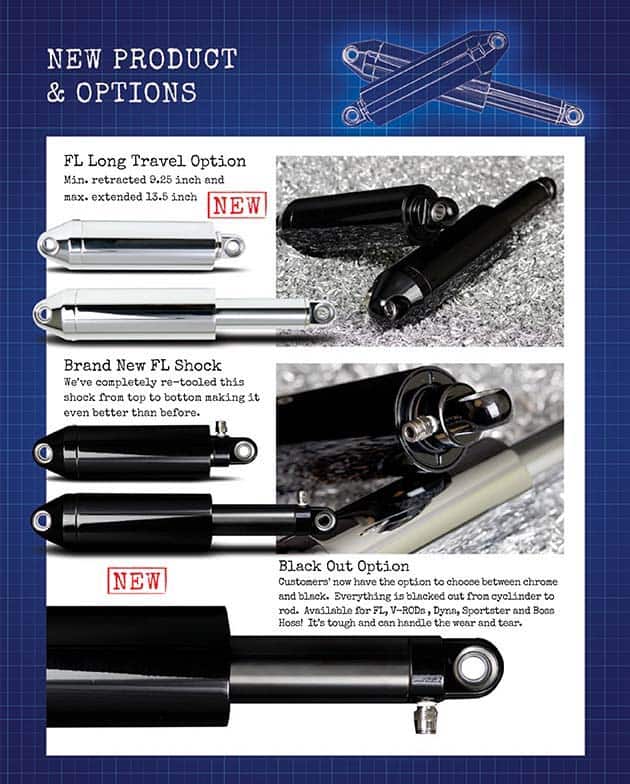 ---
Having a hard time envisioning what it could look like… Check out some radical colors on our kits!
Keep in mind, there is an additional charge for custom colors. Please call for a quote.